Price

RM689.00

Product SKU
CS-PSU-SF-PLATINUM-SERIES
Brand
CORSAIR
Size (L x W x H)
24 cm x 10 cm x 20 cm
Availability
In Stock
Shipping Fee
Quantity
Description
Highlight
AN UNPRECEDENTED SFX PSU
80+ Platinum Certified
JAPANESE 105°C CAPACITORS
ZERO RPM FAN MODE
92MM PWM LOW NOISE COOLING FAN
FULLY MODULAR CABLES
SFX-TO-ATX BRACKET INCLUDED
SEVEN-YEAR WARRANTY
SF600 80+ Platinum
Adjustable Single/Multi 12V Rail : No
ATX Connector : 1
ATX12V Version : v2.4
Continuous output rated temperature C : 50°C
Continuous power W : 600 Watts
Fan bearing technology : Rifle Bearing
Fan size mm : 92mm
MTBF hours : 100,000 hours
Multi-GPU ready : Yes
Warranty Seven : Years
80 PLUS Efficiency : Platinum
PSU Form Factor : SFX
iCUE Compatibility : No
Zero RPM Mode : Yes

Cable Type Premium Individually Sleeved, : All Black
Dimensions : 100mm x 63mm x 125mm
EPS12V Connector : 1
EPS12V Version : v2.92
Floppy Connector : 0
Intel C6C7 sleep state compatible : Yes
Modular Fully
PCIe Connector : 2
SATA Connector : 4
PATA Connector : 3
Modern Standby Compatible : No
Protection Circuits OVP : (Over Voltage)
UVP : (Under Voltage)
SCP : (Short Circuit)
OTP : (Over Temp)
OPP : (Over Power)
Warranty : 7 Year
SF750 80+ Platinum
Adjustable Single/Multi 12V Rail : No
ATX Connector : 1
ATX12V Version : v2.4
Continuous output rated temperature C : 50°C
Continuous power W : 750 Watts
Fan bearing technology : Rifle Bearing
Fan size mm : 92mm
MTBF hours : 100,000 hours
Multi-GPU ready : Yes
Warranty : Seven Years
80 PLUS Efficiency : Platinum
PSU Form Factor : SFX
iCUE Compatibility : No
Zero RPM Mode : Yes

Cable Type Premium Individually Sleeved, : All Black
Dimensions : 100mm x 63mm x 125mm
EPS12V Connector : 2
EPS12V Version : v2.92
Floppy Connector : 0
Intel C6C7 sleep state compatible : Yes
Modular Fully
PCIe Connector : 4
SATA Connector : 8
PATA Connector : 3
Warranty : 7 Year
ZERO RPM FAN MODE
The SF750 Platinum's 92mm cooling fan doesn't spin until you need it, for near-silent operation at low and medium loads.
JAPANESE 105°C CAPACITORS
Using high-end electrolytic capacitors, the SF750 Platinum offers the unwavering power and long-term reliability you demand from a CORSAIR power supply.
80 PLUS PLATINUM CERTIFIED
The SF750 Platinum delivers power at up to 92% efficiency, lowering energy consumption, noise, temperatures, and your power bill.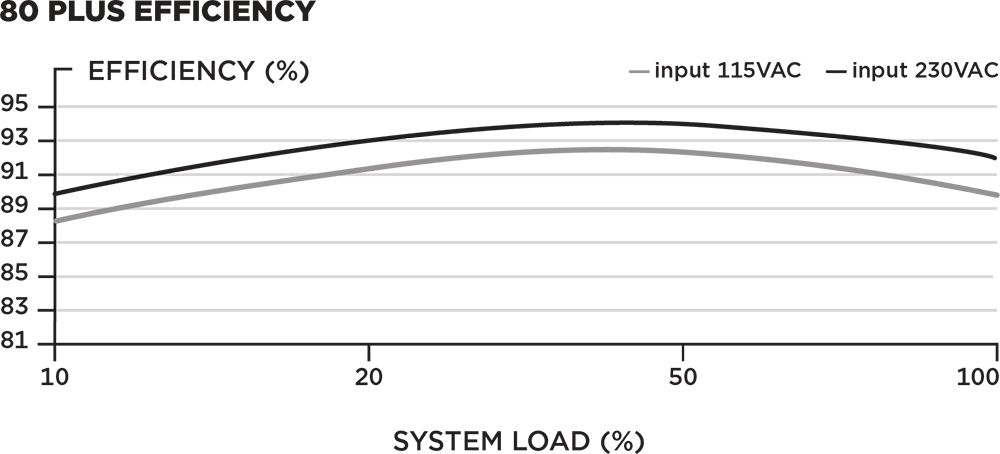 Reviews (0)
view all
back
What's in the box
1 x CORSAIR SF 600W 80+ Platinum
or
1 x CORSAIR SF 750W 80+ Platinum