Sound Card
Impressive Surround Sound and Accurate Positioning
With support for Dolby Digital decoding* and 7.1 virtual surround sound, the Sound BlasterX G6 reproduces your opponents' footsteps, gunshots, and other audio cues with remarkable accuracy.
PS: Environments and music sound great too!
*Dolby Digital decoding is available via optical connection.
Supports Scout Mode
Activate Scout Mode to give yourself a distinct tactical advantage! This tried and tested technology enhances important in-game audio cues - such as footsteps and weapon switching sounds - allowing you to quickly and accurately pinpoint your opponents' location before they pinpoint yours!
Incredible Processing
Sound Blaster has been in the audio processing game for 30 years. All our USB sound cards provide compelling surround sound, clean up vocals, and enhance audio cues to give a competitive advantage in games! The best part: you get to control every bit of it from the Sound Blaster Connect software.
Convenient Controls
The Sound BlasterX G6 is designed to make things easy. The single audio wheel controls both the gameplay audio and your mic volume for easy balancing. Buttons on the side control processing profiles and Scout Mode, and switching between headphones and speakers is easy via the Sound Blaster Connect software.
Serious Sound Performance
We're not joking about our sound quality. The Sound BlasterX G6 was designed for the most discerning gamers and built with components that would impress even audiophiles.
Xamp Discrete Headphone Amplification
The jewel in the Sound BlasterX G6's proverbial crown is our custom-designed Xamp discrete headphone amplifier. As opposed to single amplification found in other gaming DAC amps, Xamp amplifies both audio channels individually. You'll enjoy more detailed audio on highs, mids, and bass.
Xamp will drive any gaming headset excellently, but it goes even further than that. The ultra-low 1Ω output impedance perfectly drives performance-grade sensitive 16Ω in-ear monitors all the way to studio-grade 600Ω headphones.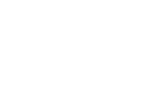 VENTUREBEAT
The amp makes all kinds of headphones sound amazing. Your games will sound more dynamic, your movies will come across as more cinematic, and your music will pop with far more energy than you get without an amp.
- Reviewed Xamp on the Sound BlasterX AE-5
UNLOCKED
The Xamp headphone amp is extremely good and produced warm and full sound with outstanding imaging that made me imagine all the instruments being played when I closed my eyes.
- Reviewed Xamp on the Sound BlasterX AE-5
Audiophile-grade Specifications
The specifications of the Sound BlasterX G6 are impressive. It serves as a 32-bit 384kHz* DAC with an ultra-high dynamic range of 130dB. The DAC features an oversampled multi-bit modulator with mismatch shaping technology that eliminates distortion, ensuring that audio is streamed with the highest level of detail and fidelity. The Sound BlasterX G6 also supports hi-res PCM and DoP audio formats.